Fifty-eight members of the Montville Township Public Schools' faculty, administration, and staff were honored at the district's back to school convocation on Friday, September 1, 2023.
Together the educators, who were recognized for their Years of Service, have dedicated a combined 1,185 years to the Montville Township Public Schools' seven pre-k to grade 12 educational facilities. The outstanding accomplishments of these individuals represents the on-going and collective dedication of all of the district's educators to the nearly 3,425 students of the Montville Township community.
Superintendent Dr. Thomas Gorman recognized each educator, as they were called to the front of the Dr. Robert O. Stafford Auditorium in Montville Township High School.
As their colleagues cheered, Assistant Superintendents Dr. Casey Shorter and Andrea Woodring presented each educator with a pin of recognition for their Years of Service.
"We are proud of your achievements and grateful for your dedication to our students. You embody the district motto to 'educate, inspire, and empower' our students," Gorman said. "Your extraordinary Years of Service speaks volumes and highlights the outstanding quality of the Montville Township Public Schools district. Your experience helps to support others and the support you receive from others helps to expand your experience. Today we honor your contribution to the students, to the faculty, to the district, and to the community at large. Thank you."
The faculty and staff recognized for Years of Service include:
35 Years of Service: Kathleen Zaleski, Valley View; Debra Jarvie, Woodmont; and Naomi McCloskey, MTHS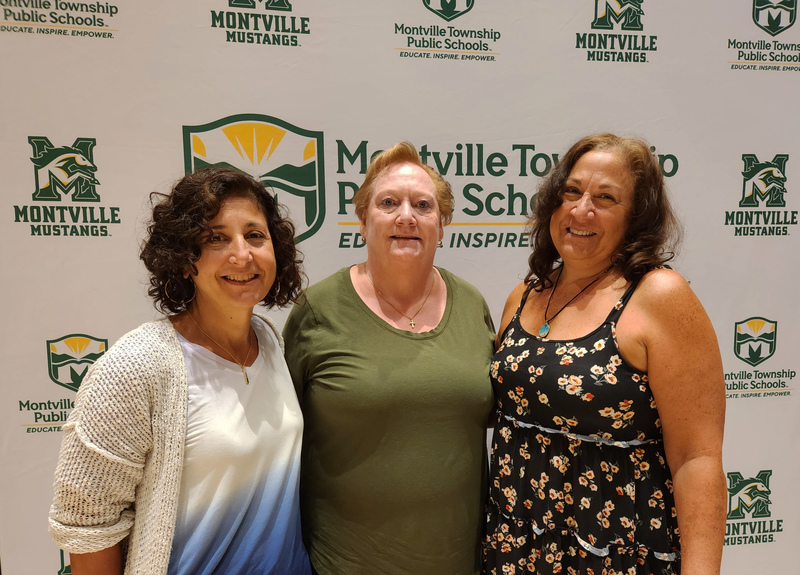 30 Years of Service: Meropi Merkt, Lazar; Elizabeth Hughes, Cedar Hill; and Sharon Pflug-Moench, MTHS.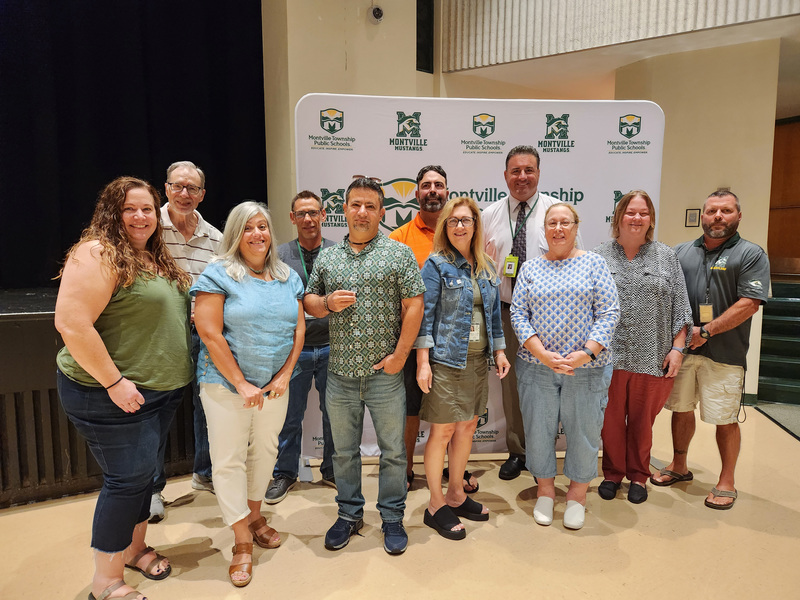 25 Years of Service: Ellen Parmientier, Lazar; John Pettit, MTHS; Debra Barmore, Valley View; Kenneth Korlishin, Lazar; Dean Marra, Woodmont; John Immediato, William Mason; Cheryl Kurland, MTHS; John Piselli, Lazar; Debra Rosellini, MTHS; Dianne Tuhy, Hilldale; John Krip, MTHS; and not-pictured: Judith Vinson, Hilldale,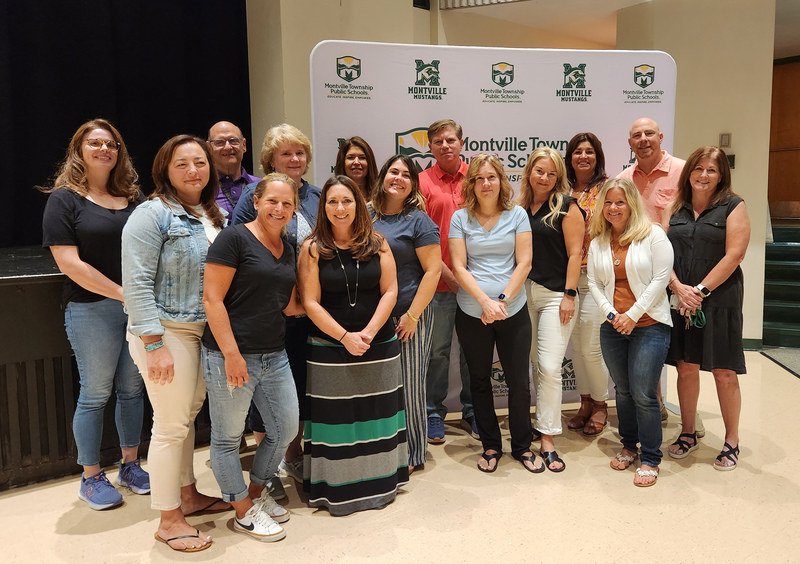 20 years of Service: Rebecca Pandolfo, Valley View; Cortney Stephenson, William Mason; Anthony Sia, MTHS; Clarissa Faheley-Shell, William Mason; Christine Auten, William Mason; Brooke Williams, William Mason; Rosa Preztek, MTHS; Rachel Salazar, MTHS; Keith Spector, Valley View; Lisa Accardi, Cedar Hill; Michelle Trautman, Lazar; Maria Heyburn, Lazar; Lauren Bussey, Lazar; Robert Reiber, Lazar; Tara Monaco, Special Services; and not-pictured: Randi Bsales, Valley View; Lilian Main, Valley View; and Pattiann Olivieri, Woodmont.
15 Years of Service: (Back Row): Jill Arslanian, Woodmont; Greg Milite, Woodmont; Christie Stella, William Mason; Victoria Carlucci, William Mason; Jessica Soehnlein, Valley View; Caroline Ford, Valley View; Kelly Roesler, Woodmont; Kelly Goodwin, William Mason; Robert Naturale, MTHS; Shelby Newkirk, Valley View; Christopher Butchko, MTHS; Meghan Notte, Cedar Hill; Kristin Warfield, Valley View; Wayne Guarino, MTHS; Laura Rivera, MTHS; Claudia Heim, Lazar; Catherine Lomauro, MTHS; Meghan Rosenthal, Lazar; Nancy Bostwick, Lazar; Kim Zemaneck, Woodmont, (Kneeling): Brian Quinn, Woodmont; and Sheila Frye, Valley View.
Those honored received cheers and applause from their colleagues as they accepted their pins.
In addition to the Years of Service Recognition Ceremony, the district's more than 600 staff members also enjoyed brief musical performances by the MTHS Symphonic Band, Orchestra and Chamber Choir.
Coach James Stroker, the motivational speaker who was also Superintendent Dr. Thomas A. Gorman's high school football coach, provided a powerful presentation on perspective and inspiration.
Refreshments for the gathering were provided by the Montville Township Education Association.
Following the convocation, the staff reported to their respective schools and prepared for the start of the 2023-2024 school year. Classes began for students on Wednesday, September 6.
Montville Township Public Schools comprises five elementary schools including Cedar Hill, Hilldale, Valley View, William Mason and Woodmont. The district is also home to Robert R. Lazar Middle School and Montville Township High School.