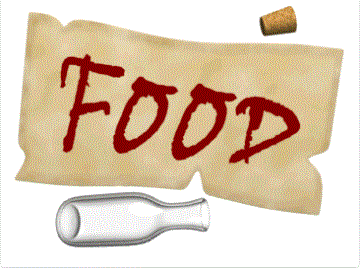 Student Council will be holding it's last FOOD COLLECTIONS of the 2013-2014 school year. This time around, each grade level has been assigned one of the top 6 needed items. Collection boxes will be located at the front hallway, and all food that is collected will be donated to Montville residents through the Montville Kiwanis Food Pantry. Mr. Haugh and Mr. Jones will drop off all food gathered from our collection before the end of school. PLEASE BRING ALL ITEMS IN BY 5/14/14!
Kindergarten: Macaroni & Cheese
2nd Grade: Hot/Cold Cereal
3rd Grade: Canned Vegetables
5th Grade: Pancake Mix & Syrup
NO GLASS JARS PLEASE!
ALSO, PLEASE CHECK YOUR EXPIRATION DATES:
BY NJ LAW, THE FOOD PANTRY
CANNOT
HAND OUT ANY FOOD THAT HAS AN OLD EXPIRATION DATE!
This food pantry is located at 91 Passaic Valley Road, Montville, and is run by the Kiwanis Club of Montville. It is manned by members and community volunteers on Thursdays, from 3pm-7pm; and on Saturdays, from 10am-2pm.
If you or someone you know needs food, applications for assistance from the food pantry are available at the Montville Town Hall front desk, the Montville Library, or you can get one right here:
FOOD PANTRY APPLICATION.
Completed applications can be brought to the food pantry at the address above.